Discover the health products your body prefers. The ZYTO Compass uses advanced technology called Galvanized Skin Response to communicate with your body. This is called bio-communication. It's as simple as it looks. Place your hand on the cradle for a 3 to 5 minute scan. The information you receive from your scan report will help you to make informed decisions about what Young Living Essential Oils and products to purchase and use. Even though there are many excellent oils and supplements to choose from, one size does not fit all and your individual needs change from time to time. Knowing what your body prefers will help you to invest in oils and supplements that will do you the most good. By making the right choices you're less likely to spend money on things you don't need and you're more likely to get the health benefits you're looking for.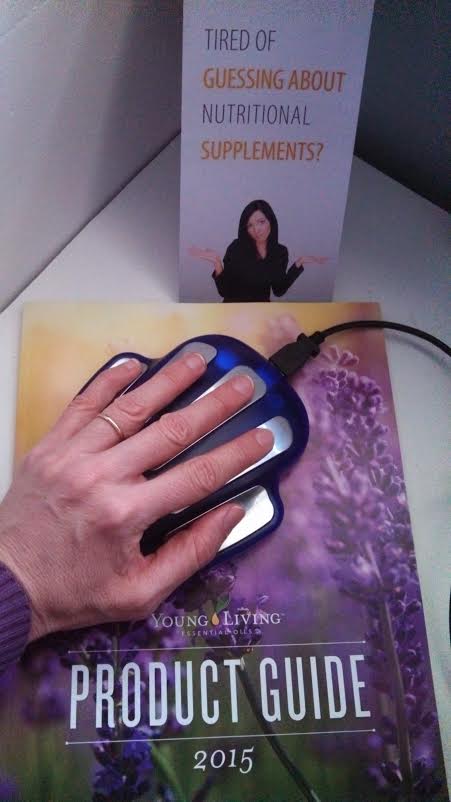 Even though the ZYTO does not treat, cure or diagnose, it is a tool that healthcare professionals around the world are using to test hundreds of thousands of people using Zyto bio-communication technology to help them make better choices about personal health and preference for nutitional supplements for their patients. With the compass scan you get this same advantage, decision support for better health.
Make your appointment for your scan and consultation today, using the cutting-edge technology of the ZYTO Compass.
$20 for an individual scan. $40 for the whole family.
Did you know the ZYTO can be programmed for several other companies, such as, doTerra or Nature's Sunshine. If you would like to purchase your own Zyto Compass to help your friends, family and/or build up your own business, please click the following link: https://www.ZYTOCompass.com/af/astenen.