Raindrop Therapy is a safe treatment for spinal health support using 9 therapeutic grade essential oils from Young Living. Your body can be brought back into balance and your energy centers can be revitalized and re-aligned with the use of these oils.
Raindrop Technique is a powerful method in easing the problems associated with chronic back issues while strengthening the immune system.
Not only does the Raindrop Technique bring physical relief, it also may bring about an emotional release as well. Emotions and memories may come to the surface of awareness and bring about an emotional release. It is different for each individual's experience.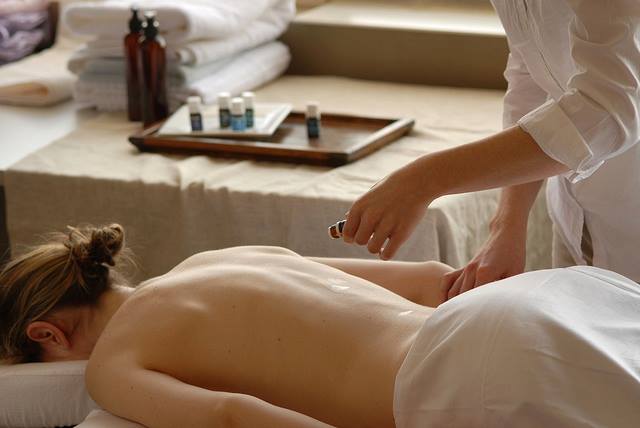 Raindrop Technique integrates massage, using the power of essential oils in bringing the body into structural and electrical alignment.
First, the oils are used on the insides of the feet corresponding to the spine in reflexology. Then the oils are administered like little drops of rain about six inches above the back and massaged along the vertebrae and back muscles. A hot towel is applied to the spine to help the oils penetrate into the spine while the legs are massaged with Ortho Ease Massage Oil.
Although the entire process takes about 60 minutes to complete, the oils will continue to work in the body for up to one week following treatment with continued re-alignment taking place.
Healthy eating habits and a positive mind will help prepare the body and skin to accept the oils better and more rapidly.
It should be noted that the Raindrop Technique encourages detoxification of the body. Some may experience mild side effects called a healing crisis. These mild symptoms may include headache, sinus drainage, skin rash, soreness, or emotional release. Some may feel relaxed, have a keen sense of awareness or may be energized. Each person's experience will vary case by case as it depends on many different factors. The best advice is to drink plenty of water before and after your Raindrop session.